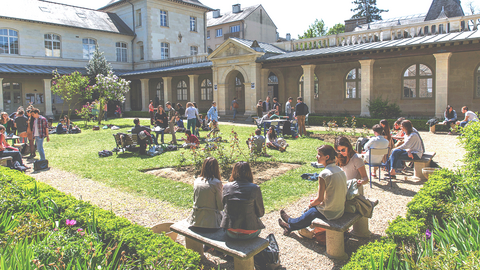 An humanistic school to never stop learning and together taking care of the world.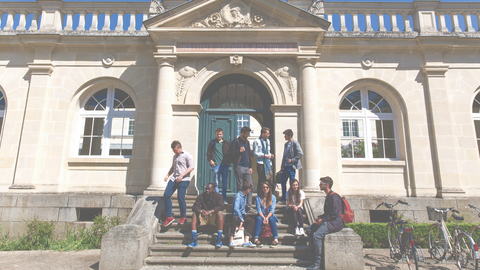 The "Grandes Ecoles" (Sciences Po, HEC, Polytechnique, etc.) are highly selective French institutions which recruit their students after competitive entry examinations and provide high-level under-graduate and post-graduate courses Each year, Sciences Po Rennes welcomes more than 1,300 students on its various under-graduate and post-graduate courses, including 200 international students. Our courses are centred on political science but also more broadly on the humanities and social sciences.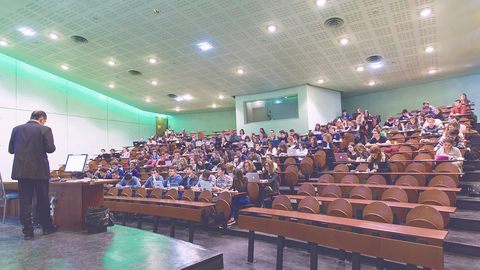 With a core curriculum of law, economics, history, sociology, philosophy and management, Sciences Po's programmes aim to provide each student with a solid and diversified base upon which to build their understanding of the world's challenges in their entirety and provide them with the keys to transform it.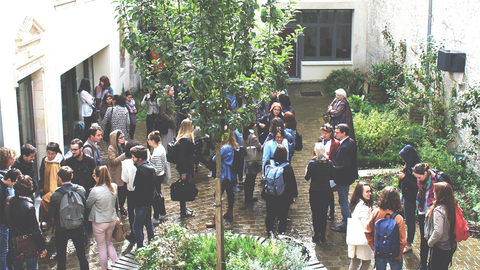 The campus trains students in city planning, participatory democracy & public consultation, foresight studies, geopolitical and societal issues in Northern Europe and the rights of future generations, in connection with the Normandy for Peace professorial chair!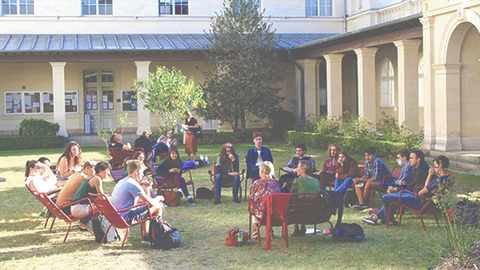 Students benefit from a pleasant environment in which to flourish. The Rennes Campus (Brittany) is known for its historic cloister, a small, natural setting where students like to meet between classes and its large library with a century-old oak tree in the centre. The Caen Campus (Normandy) welcomes students in the heart of the city and organizes several classes on the Port Peninsula in various venues dedicated to culture, city planning and open innovation.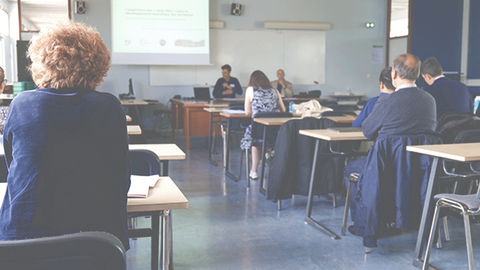 Sciences Po Rennes boasts 40 permanent lecturer-researchers and over 300 external lecturers, who together produce scientific research in three main areas: transition and social change, inequality and democracy, and territories and governance.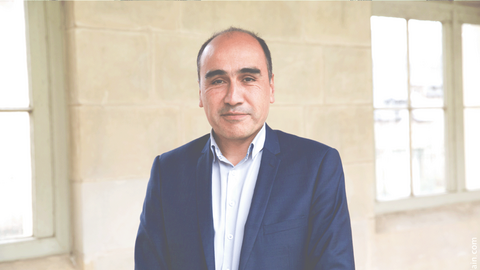 Together, let's build a new world!
Welcome to Sciences Po Rennes, to this beautiful republican cloister which we hope will inspire your desire to learn and discover our regions and our country. 
The Sciences Po model invites you to be curious, since here we encourage you to learn differently with several approaches as to how to read the world, by combining the humanities and social sciences (law, economics, history, sociology, languages...). 
Our aim is to extend this unique educational model to include new approaches linked to contemporary issues: the study of social, ecological and democratic transitions (Transitions' Campus), engineering sciences (INSA/Sciences Po pathway), design (with the Nantes School of Design) and an international outlook (Chinese, Franco-German, AEP/CEP and ISEP programmes). 
To nourish your intellectual curiosity, check out our library, built around a hundred-year-old oak tree. And make sure you take a look at the work of our research teams, who help enlighten our fellow citizens on major contemporary issues: transition and social change, inequality and democracy, or territories and governance. 
In addition to your course, make the most of the diversity of student life on campus. You will also be able to meet other international students, who will be numerous on campus this year. Finally, you will be able to discover Rennes and Caen, two cultural and festive cities, and their respective regions of Brittany and Normandy, two beautiful "gardens set on the sea". Have fun exploring them all!
This year we will celebrate the 30th Anniversary of Sciences Po Rennes and the 10th anniversary of the "Transition Campus" in Caen. "Together, let's build a new world" will be the main theme of a programme which, we hope, will focus on the future and the expectations of young people today.
Enjoy your year studying here at Sciences Po Rennes !