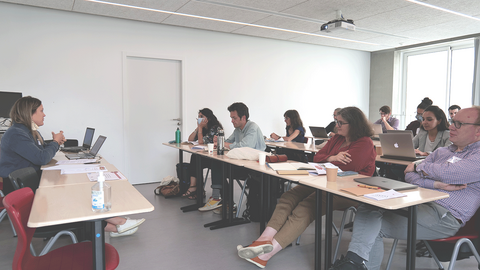 Research: 3 Subjects in Political Science
Sciences Po Rennes boasts 40 permanent lecturer-researchers and over 300 external lecturers, who together produce scientific research in three main areas: transition and social change, inequality and democracy, and territories and governance.
Visiting lecturers from around the world
Each year, 4 visiting lecturers or professors from around the world teach part of the curriculum. In 2020-2021, Victor Tafur (Pace University, USA), Davide Vampa (Aston University, UK), Catalin Avramescu (University of Bucharest, Romania) and Michal Pink (University of Brno, Czech Republic).